Testimonials

Read about some satisfied clients.

Said Satisfied clients can also be found on my resume.






Over the projects I've done, I've collected a handful of very amusing feedback. I will not lie to you, some of these have harsh language. But sometimes people just need to express how blown away they are.. and the best method is.. "OMMGGGGWTFAWESOME!!!"

Jared Johnson

,Character Animation, Cinematico

"I worked directly with Nate on Xavier Season 01. He's a hard worker, a good animator and is never afraid to speak his mind and tell it to you the way it is. I'd have no problem working with him again on any project!" February 17, 2009

Louis Jones

Animator, Cinematico

"Nate was the first animator that I met when hired on at Cinematico and one of the first to impart upon me, his knowledge and stories of past en devours in the world that is animation. Nate was always willing to lend a critical eye and a helpful hand when needed. He is also extremely proficient in his work flow, finding that balance between speed and quality that is ever needed in a fast-paced pipeline." April 22, 2008

Manny Marquez

VFX super, 3d Animator/3d Artist, www.Cinematico.com

"I've worked alongside Nate in a few places now, Gunshop, Inhance Digital and Cinematico, at all 3 companies he hasn't failed to deliver what he was contracted for...Kick butt animation. Fast, and thorough. He always get the job done. Any further info needed, contact me." February 13, 2009

Brittnell Anderson

Cinematico

Top qualities: Great Results, Expert, Creative

"Nate is an excellent animator, and I would expect him to be a great asset to any production he were involved in." February 16, 2009

Dylan Smith

,Animator & Render Wrangler, Cinematico

"Nate is a great animator! He is quick, efficient, and has a great eye for detail. He is able to take on large amounts of work without becoming stressed and he is great at managing the animator that work under him. His critiques make perfect sense and he does them in such a way that makes the animator he is critiquing feel good about what they have done. Lastly, Nate works very hard. He stays late we he needs to meet deadlines and he takes very few breaks during his workday. I learned a lot from Nate and I am proud to say that I worked with him." February 10, 2009

Marlon Torres

TD / Lead Environment Artist, Cinematico Inc.

"Nate is an incredibly talented artist and animator. He is also extremely dedicated to his craft and a perfectionist. He is often the first one in and the last one out of the studio Any project/team would greatly benefit having Nate on the team." February 10, 2009

Shaba Games (now closed):

Tommy Ryan

Top qualities: Great Results, Personable, Creative

"Nate is a stand-out animator and a pleasure to work with. He comes highly recommended from various client sites and always provides amazing animation. He possesses superb communication skills and is always checking in with feedback and updates which makes my job a lot easier. The only downfall now is that the word is out on how good this guy is. I'm having trouble finding availability in his schedule to get him on-site at our studios!" September 16, 2008

FoxxDragon (9:52:47 PM): i started setting it up. but i wasn't getting what i wanted, so let me tell you how fucking hardcore i am as far as this art goes. I was just in my kitchen. ripping, stomping, and lighting paper on FIRE. to get the look i want.

PrinceofDarkness (9:52:57 PM): XDXDXDXD

PrinceofDarkness (9:53:00 PM): i love you

--

PrinceofDarkness(4:47:45 PM): oh

PrinceofDarkness(4:47:46 PM): my

PrinceofDarkness(4:47:49 PM): fucking

PrinceofDarkness(4:47:50 PM): lord

---

Akumu Audi (3:34:46 AM): that is the manliest brutal thing i've ever seen

----

norg (1:43:47 PM): that's pretty much the single most impressive body of work i have ever seen done for an album.

norg (1:43:51 PM): i have no other effective words.

---

Snappleman (11:54:51 PM): contra 4 back cover >> porn

Snappleman (12:42:16 AM): I love everything

Snappleman (12:42:18 AM): honestly man

Snappleman (12:42:20 AM): this is great shit

Snappleman (12:47:20 AM): <3333333333

Snappleman (12:54:10 AM): <33333

Snappleman (4:19:25 AM): <333333333333333333

Snappleman (4:19:29 AM): YES

Bill Rahko- (Bassist and client)

-holy SHIT these are awesome! I was literally taken aback - the old ones were cool, but this was such a quantum leap that I was very impressed. The detail, the depth, the real photos, the precision of color...all super cool. Amazing work.

-Nate, you are the fucking man...these things rock dude! It's really exciting to be able to see all the pieces and put them together in my head.

Dan Ryan- (Drummer)

-Damn man, the first three are all spot on! But if I had to choose one of those from the three, I would choose the split level text design. It's definitely different from any other band t-shirt I've seen, and the multiple color looks good now."

TheorConfidor (Client)

Oh my god! I feel positively orgasmic upon looking at the artwork in it's high-resolution glory!

In looking it over, it all seems to be precisely right. This stuff is just incredible! Nice work , man!

Thank you so much for working with me on this! Before working with you on this, I was a bit skeptical about having someone else do the album art, because I figured that it would be hard to get the artist to make something that really fits well with the project and that I'd probably have to make some major compromises in the process. But, through this whole process, I've been continually impressed by your clear and direct communication, by your timely work and prompt updates, and most importantly, by your artistic brilliance in taking a general concept and turning out something that is truly visually awe-inspiring. It has been a great pleasure to have your help on this project! You have changed my perceptions regarding multi-media collaborations.


Grant Henry (stemage)

That is frickin' gorgeous!!!! I love the color too!! It's got this odd peacefulness about it, but there's a lot of activity in it as well. Like the red is where she just COMPLETELY KICKED ASS and how she's hanging out with us – in blue land.  I'm completely sold.

I can't believe you spent 12 fucking hours on this. Hope no one died in the making of this picture.

It's beyond anything I'd hoped for, even though it is just a banner. ;)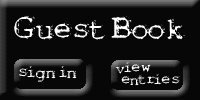 Write in Testimonial:

Hey, Internet person.. would you also like to leave a comment about what you think of the art work? you can. It's a little old fashioned, but I promise to read them. Thanks!