Nate Horsfall

That guy who makes all the stuff here





Brief Bio:

You want to know more about me, huh? Alright..

I grew up in Fairport NY where I lived for roughly 19 years. Here I was fortunate enough to go to a school system that had a heavy emphasis on art, and prepared me very early on for the future by training my eye more than anything else.

I attended the Art Institute of Pittsburgh for an associates in
Computer Animation
. When I made this move, I had zero animation experience what so ever, but wanted to try my hand at it. This school was one of the most brutal times in my entire life, but I learned so much in 2 years, it's hard to even put it into words. What I took from here the most- aside from completely learning animation and character design in 2 years..  Was the ability to work as hard as possible from sun up to sun down. 16 hour days were extremely common here, though most were self imposed because I really wanted to go above and beyond on most assignments. Or because computers would melt down on me and I'd lose everything over and over. Computers suck.
In 2002 I moved out to San Francisco and was fortunate enough to have a family connection who introduced me to my first employer, and off the career went. I held one full time job for a year between 2003-2004, but primarily and since then, I've done contract work at many places, even EA.

I have always done graphic design and illustration on the side for years, and my entire life.. really. I'm completely self taught in Photoshop aside from little tricks I've learned from friends, and I've used that program for over 13 years. It wasn't until I hooked up with
Dwelling of Duels
, though, that everything took off at a pace difficult to even keep up with. Suddenly I did a
banner
for them every month, which then turned into
CD artwork designs
, and from there..
song designs
. and even something for
Metroid Metal
. Wow. Suddenly my side job started becoming a real job, which prompted me to completely over haul my site and keep that flow going.
It's been a wild ride so far, and I know it's only just beginning.

I'd like to thank absolutely everyone I've worked with and known over the years who helped me get to this point. You know who you are. Thank you.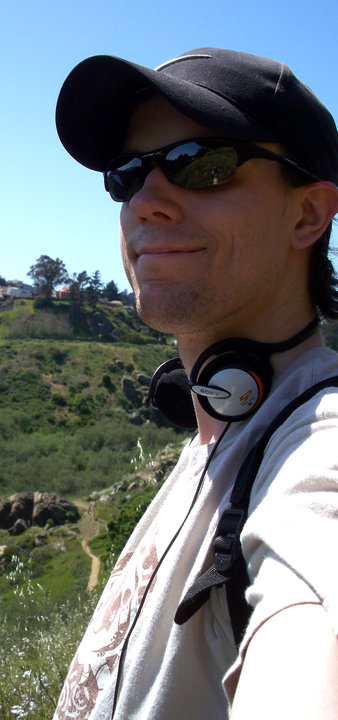 Full Name: Nathan John Horsfall. But call me Nate.

Job Title: Computer Animator, Freelance Artist

Contact Cell: 415-728-3687

AIM Screen name: FoxxDragon311

Birthplace: Rochester, NY

Current Residence: San Francisco, CA

Birthdate: 5/6/1981

Gender: Male

Height: 6ft 2 inches

Tools of the Trade: Blue Pencil, Mouse, Wacom Pen, Camera, Paint, 3d Studio Max, Maya, Photoshop, Sai Paint tool, Afx, Premiere, 65 Gigs of Music, Pepsi..

Abilities: You... really can't tell? Go click the links.. okay..

Mission Statement: If hired, I promise to deliver work on time or faster, with a level of quality guaranteed to turn heads. I take serious pride in absolutely everything I do. Which means that be it a full 3d animation assignment, or some logo for kicks, you will be getting the best I can deliver. I refuse to ever put my name on serious client work I'm not satisfied with, and only high standards will satify me.